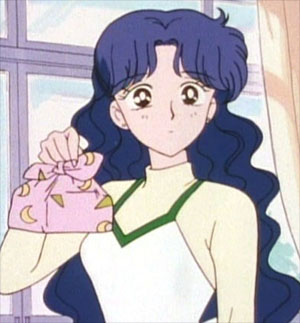 Gender: Female
Age: Probably mid 30s
Hair: Blue
Eyes: Brown
Nationality: Japanese
From the anime Sailor Moon, property of Toei Animation Co.
First Appearance: Chapter 12
The mother of Usagi and Shingo Tsukino, Ikuko is a typical Japanese housewife who is very happy taking care of her husband and two children. She is a very good cook, and tries her best to deal with her scatterbrained daughter and rambunctious son.
Her and Kenji met at a lake, where they often take their children for family holidays. She likes collecting photographs, and the only domestic skill she is bad at is sewing.