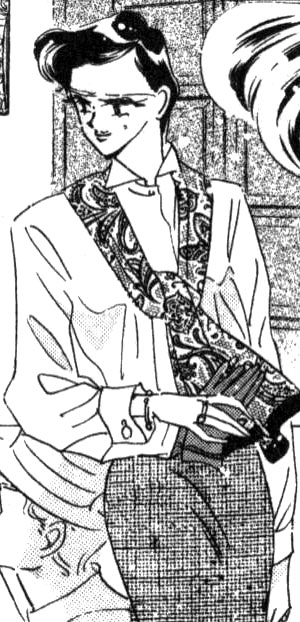 Gender: Female
Age: Unknown, probably 30s
Hair: Black/blue
Eyes: Unknown
Nationality: Japanese
From the manga Sailor Moon, property of Naoko Takeuchi
First Appearance: Chapter 14
Canonically, extremely little is known about Ami's mother. In fact, she never even appears in the Sailor Moon anime, which is why we are using this shot from the manga as a guess as to her appearance.
What is known is that she is a doctor, divorced, and live with Ami alone in an apartment. In the manga, her ex-husband was an artist who left her because he was a laid-back guy who could never reconcile with her workaholic ways, and one day simply left and never came back. Ami fully plans on following her mother's footsteps, in terms of career and attitude towards studying and life.